About Us
Meet The Team
---
Cari, Patient Care Coordinator
Hi! My name is Cari. I am a Patient Care Coordinator here at Caputo Dental. I have worked for Dr. Caputo since February of 2003. Some of my responsibilities include front desk operations, answering phones, scheduling appointments, conducting financial arrangements, filing insurance claims and many "behind the scenes" tasks. I love what I do here and really enjoy working with a great team!
One of my greatest rewards is building relationships with our guests and helping them to achieve and maintain their personal dental health. It is very satisfying knowing that our guests leave our office with quality dental work.
My husband and I love Chicago, and attend as many Cubs and Bears games we can handle. I love to travel and I strive to visit my family in Florida whenever I have free time. I love the white sand beaches of Siesta Key, and if I'm lucky, you can find me there every 4th of July celebrating with my family.
---
Carol, Registered Dental Hygienist
My name is Carol. I graduated as a Registered Dental Hygienist with a Bachelor of Science degree from Loyola University in Chicago. Working as a dental hygienist, I take radiographs and provide dental cleanings, oral hygiene instruction, fluoride, and, most importantly, periodontal therapy. During my time on Dr. Caputo's team, I have become certified in local anesthetic, nitrous oxide administration, and laser application. One of the things I love about our practice is the continuing education process; we have state-of-the-art equipment that provides our patients with the best possible dental care. The DIAGNOdent and VELscope are advancements used daily in our office.
Over the past 11 years, I have built a rapport and friendship with many of our patients; many of whom now look forward to their teeth cleaning. Our team tries to make every patient's visit to the dentist a painless and pleasurable experience. I am very proud that we educate patients about their dental needs and deliver the excellent dental care they deserve. We are a very professional team that works well together while still managing to have fun.
If you can't find me in my treatment room on Book Road, I may be traveling with my husband. We enjoy vacationing to warm climates with family and friends. Even though we will soon be "empty nesters" our four children still have a way of keeping us very busy.
I invite you to visit our exceptional office to experience the extensive amount of care and benefits we offer to our patients. Looking forward to seeing you soon.
---
Donna, Registered Dental Hygienist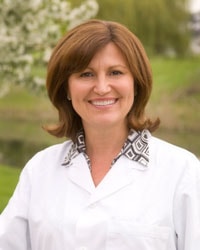 Hi! My name is Donna. I am one of the Registered Dental Hygienists that works at Caputo Dental. I have been with the practice since I moved to Naperville in the fall of 2003. I have a Bachelor's degree in Dental Hygiene from Loyola University in Chicago and have been an RDH for almost 25 years. My career history in the dental field has included substituting as a Clinical instructor at Prairie State, attending continuing education courses, and following online study groups and blogs to keep current with the most recent technology. Most recently, our hygiene team completed dental laser certification.
I enjoy guiding patients toward optimal oral health. It has become increasingly evident that the mouth and body are connected. Good oral health improves the health of the whole body, particularly in patients with diabetes and heart disease. I educate patients about nutritional choices, effective plaque removal techniques, fluoride supplementation, and appropriate intervals for periodontal maintenance. It is very satisfying to see someone turn their oral health around with just some small changes.
You may see me around outside the office. I live just down the street in Penncross Knoll and have three sons who are very active in sports and music. When I leave the office, I am usually running to the soccer field, track, or some music program. If you wonder who the lady smiling and waving to you is, it might be me! Besides the boys' activities, as a family we enjoy traveling, skiing, hiking, music, and spending time with friends and family.
---
Chris, Registered Dental Hygienist
Hello, my name is Chris. My educational background includes attending Ricks College (now known as BYU-Idaho) and Forest Park College in St. Louis, Missouri. I earned an Associate's Degree in Applied Science of Dental Hygiene in 1991, and went on to become a licensed Registered Dental Hygienist. My father was a dentist, and I began working in his office at the age of twelve. Quality dental care is what I desire for my patients, enjoying being able to provide contemporary, comprehensive care with a gentle touch. I continue pursue education in my field, always wanting to stay current on the latest technologies and techniques. I like to share the things I learn with you so that you can maintain and improve your dental health. I enjoy working in an office where the team is highly professional and where you will receive the best care possible.
I keep busy with my three girls, one who has left home for college, and I recently remarried. I love family time, exercising, learning about nutrition, going to the movies, volunteering, and doing service work at my church. I look forward to seeing you, and making your smile as healthy as it can be!
---
Christine, Dental Assistant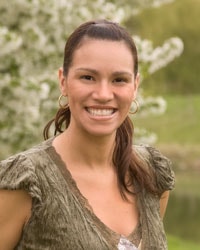 My name is Christine. I've been in the dental field for ten years and have worked with Caputo Dental for three. I enjoy working here and helping patients achieve and maintain their perfect smile.
I continue to stay abreast of the most current technology by attending continuing education courses, including placing dental sealants and coronal polish for children's teeth. One of my biggest accomplishments was when I participated in our mission trips to El Salvador to help those less fortunate.
---
Annje, Dental Assistant
Hi, my name is Annje. I've been in the dental field for over 15 years. I am the newest member to join this amazing team! You'll find me behind the scenes as one of Dr. Caputo's assistants. I enjoy utilizing my skills to better serve you with the best in modern dentistry. My focus is patient care and I look forward to many more years here at Caputo Dental!
When I'm not working, I love spending time with my husband and two beautiful children! I can't wait to meet you =)
---
Janet, Dental Assistant
Janet has been in the dental field for 30 years. Originally from San Antonio, Texas she completed her dental assisting school and training in 1989. After relocating to Illinois in 1990, she has worked in General, Orthodontic, Endodontic, and Prosthodontics dental offices. Janet has been very fortunate to work in several aspects of dentistry and in doing so has gained knowledge along the way. Janet recently joined the team at Caputo Dental to help patients find their path to healing and to maintain and achieve healthy smiles. She enjoys interacting with the patients. Working in the dental field has been very rewarding for her. She was able to travel with her former team of dentists who are renowned experts in the field around the globe. In her spare time Janet loves to travel to warm climates and dine out.
She values quality time with her husband Jeff and their rescued pet "Rogue"."
---
Robin, Patient Care Coordinator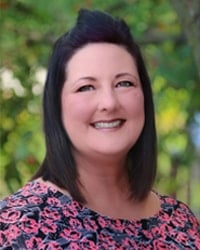 Hi! My name is Robin. I am a Patient Care Coordinator here at Caputo Dental. I am fairly new to the world of dentistry and am excited about all the new things I learn on a daily basis. This team is so passionate about what they do and I'm happy to be a part of it. Some of my responsibilities include front desk operations, answering phones, scheduling appointments, conducting financial arrangements, filing insurance claims and many other duties.
My husband and I have lived in the Chicago area for almost five years now and love the area. There is always something fun to do.